Fuel and Oil Products for Various Purposes
Surtek Trading SAS is a company with good experience in sales of fuel and oil products for various purposes.
We can offer an extensive assortment of products of highest quality and competitive price policy.
Some of the products we offer:
Petrol;
Diesel fuel;
Special petroleum products (bitumen, kerosene and others);
Oils and lubricants for different purposes.
We understand that the best quality of fuel and oil products is crucial for all types of industries all over the world. That's why we use only the best grade products and value satisfaction of our clients. Furthermore, as we believe that long-term cooperation is important, we always try to accomplish stable and timely delivery of fuel and oil products, making sure to minimize any risk of delays and interruptions.
If you need to purchase fuel and oil products, send us a request and Surtek Trading SAS experts will be pleased to get in touch with you to discuss details and assist you with your purchase.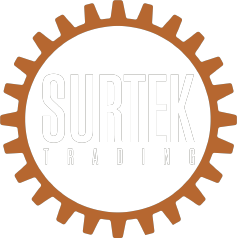 Surtek Trading SAS is an international company specializing in supply of raw materials, such as Sodium metabisulfite, Phosphoric acid, Magnesium oxide, Quicklime, Limestone, flocculants, Sulfuric acid, chemicals and reagents. In addition, we also supply petroleum and oil products, as well as various equipment and materials for a wide range of industrial sectors.